About Josephine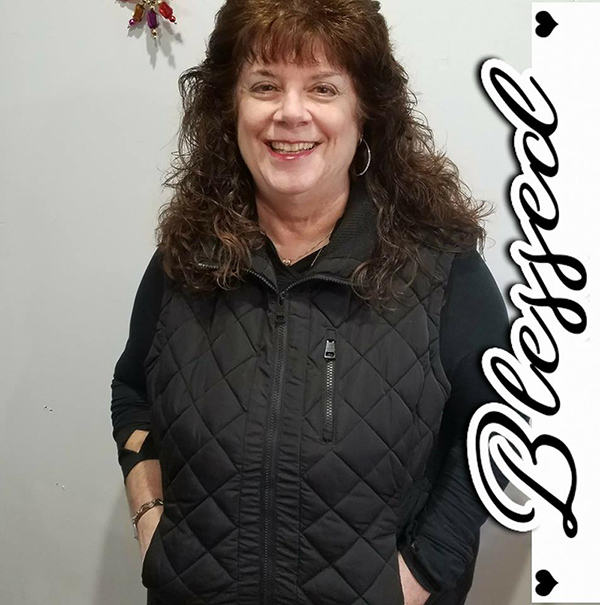 Reverend Josephine Marie (Jo) Ayers, wife of 26 years, mother, grandmother, and devout lover of God. She is also a worshiper, author, and conference speaker, prophet, teacher, evangelist.
Attended Elim Bible Institute and College. Ordained and licensed since since late 90's. More recently ordained under her own ministry, Flames of Fire, Inc., a now Apostolic and Prophetic Ministry.
Jo also Vice President of the Mendon Fire District Auxiliary, in Mendon, NY.
Also former after service ministry prayer Deacon at New Hope Fellowship, East Bloomfield, NY. Her home church is Elim Gospel Church, Lima, NY. "Influencer " at Elim Gospel Church. Former Area Team Member for San Diego, Ca. Women's Aglow. Former Facility Chairperson for Camp Rainbow Women's Correctional Facility, Fallbrook, Ca. under Women's Aglow, and also her own ministry. She is also former Associate Director of a Greater Rochester Healing Rooms. She is also a NYS Registered Professional Nurse, and former California realtor and notary.
Recent alumni WOMENS SPEAKERS COLLECTIVE CHICAGO BOOTCAMP 2019!


Flames of Fire is also affiliated with Elim Fellowship, Lima, N.Y.,Stronger Together Ministries, San Marcos, Ca.
Her first book Prophetic Meditations on Esther, Kingdom Keys to Save our Nation, 2nd edition, was re-released April 2016. It was redone in 2018 with the new title, "Kingdom Keys to Save a Nation".
Her second book, Women Living with Broken Men a Christian Perspective, was released May 2018. It is a redemptive work, with true life testimonies, for both men and female. It is available on Amazon, Kindle, and Barnes and Noble.
Contact Josephine for her to come to your church or group.