Blog Category:
president donald trump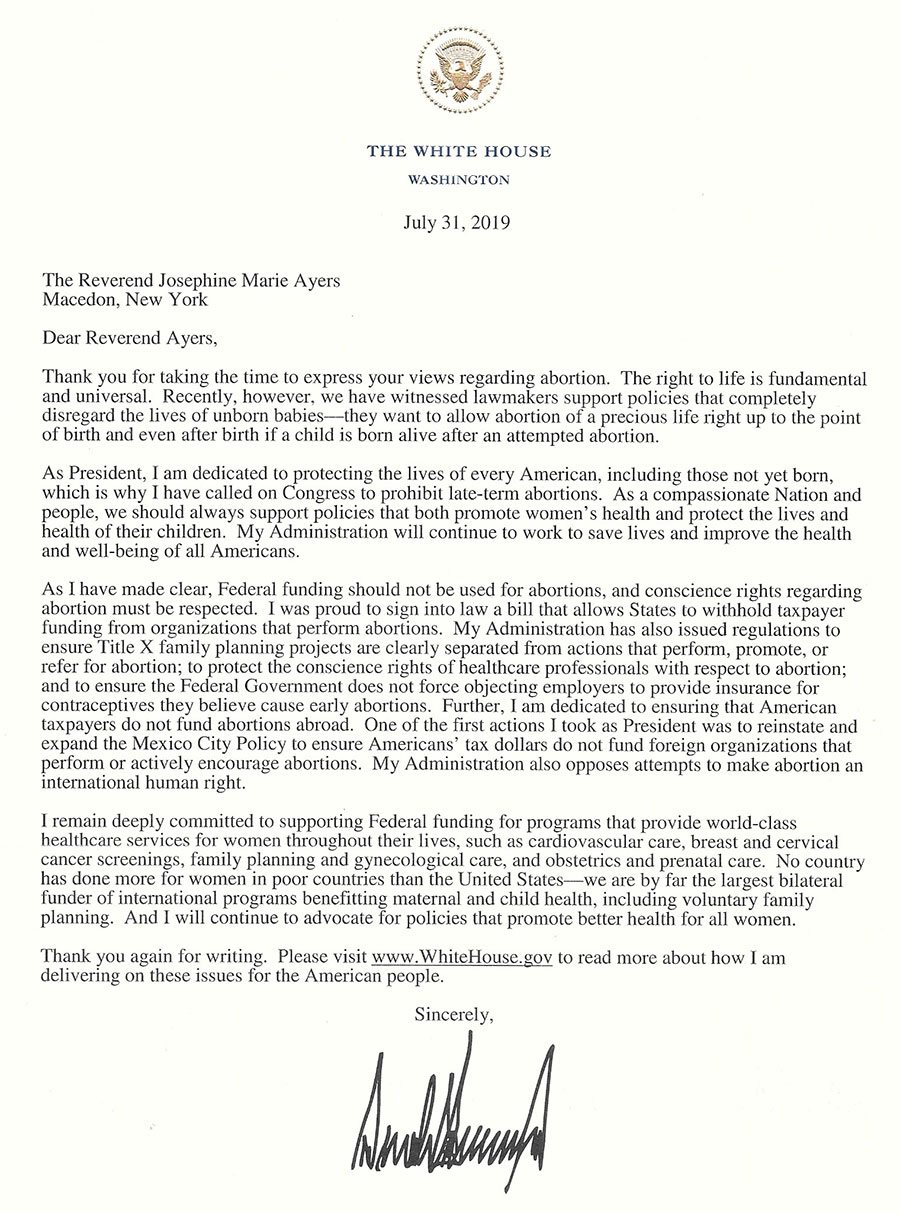 8/21/2019
President Donald Trump
The White House
1600 Pennsylvania Avenue NW
Washington, DC 20500
February 05, 2019

Dear President Trump,
My name is Josephine Ayers. I live in Macedon, NY. By past occupation I am an RN, Realtor/ Notary and also now I am president and founder of a ministry called Flames of...